Laundry is certainly not the easiest household chores, and it may seem even more painful when your old washing machine begins malfunctioning. Natural wear and tear and age-related deterioration make your washing machine less efficient over time, and more often than not, purchasing a new washing machine with modern features is the wiser decision than spending money on repairing your old machine.
In this article, we look at seven factors that signal that it is time to buy a brand-new washing machine for your home.
1. Your Existing Washing Machine Is Outdated
If your washing machine has served you for over ten years, it may need a replacement. Older washing machines are not as competent and compact as the newer models, and you will likely face more issues with an old washing machine, both in terms of efficiency and space.
Moreover, modern washing machines like lg twin washing machine come with advanced features like twin load washers and laundry cycle timers. They also offer different laundry-type programs, rotation speed settings, cold wash, variable temperatures, foam control, anti-crease, rinse hold, and child lock.
Besides, you will find it hard to find a spare part for a twelve-year-old washing machine if you need a sudden repair.
2. Your Washing Machine Is Making Excessively Loud Noises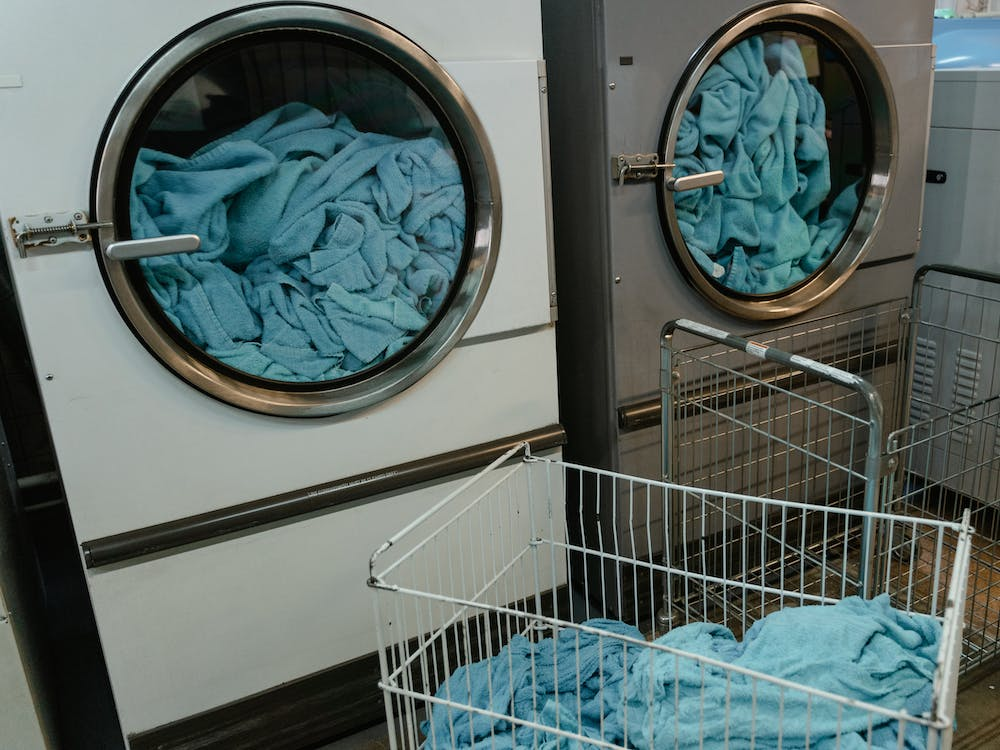 If your washing machine is taking more than normal time to wash your clothes and making incredibly loud noises, it could signify a significant problem in the washing machine. The faster the washing machine's drums spin, the more unbalanced and louder the appliance will behave.
If your washing machine is low on space and you overload it with clothes, it can adversely impact the drum, leading to irregular sounds. Consequently, it may lead to the drum or the motors malfunctioning over time. Choosing a spacious and advanced washing machine may be the right choice to save yourself from all these hassles.
3. Your Washing Machine Is Low On Space
As your family members grow and the piles of clothes become larger, the same old machine with limited space will not suffice for all those uniforms, office clothes, and party wear. If you are using your old little machine for the increased requirements, it might cost you double the time to wash your clothes.
Moreover, many new washing machines come with dual storage compartments- the upper one for heavier and dirtier clothes and the lower one for lighter and smaller clothes.
4. Your Washing Machine Is Leaking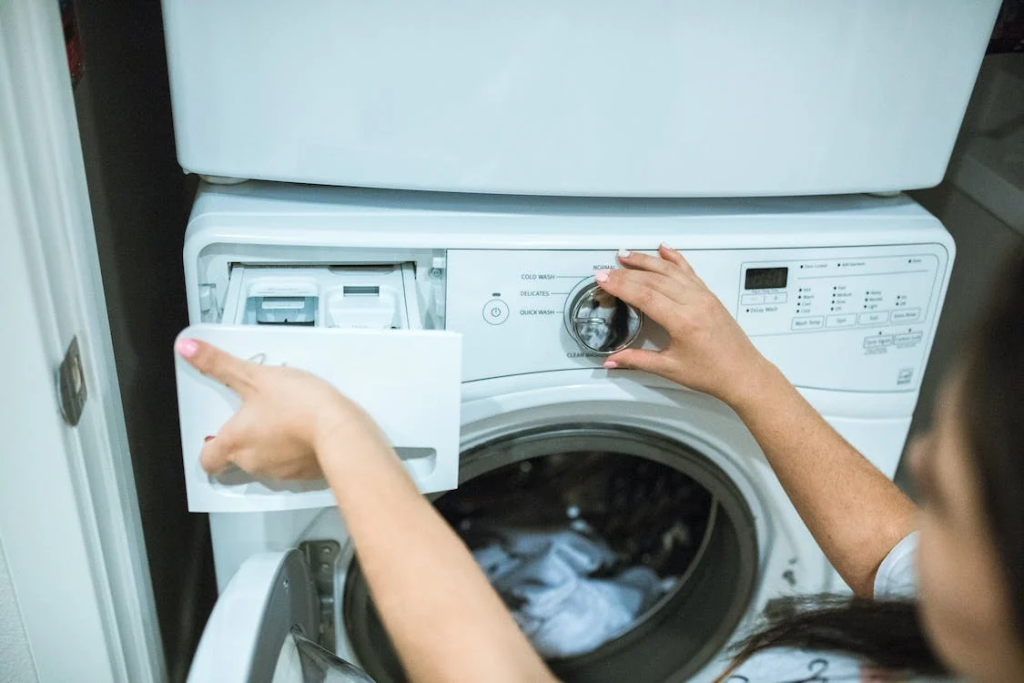 A leaking washing machine can create a pathetic situation for busy professionals or working couples. If your old washing machine leaks, inspect if all the hoses and seals are in order. You can employ steel-made braided hoses instead of the standard rubber ones to stop the leakage.
Keep the water levels in check, as overfilling the tub may lead to leakage. Cracks in your old washing machine's tub can also lead to water discharge. However, it could be expensive to repair your old tub. Instead, you can choose a new washing machine with a water overflow indicator and leakage warning.
5. You Can Save On Energy Bills With A New Washing Machine
If you notice a constant increase in household energy bills, your age-old, energy-hungry washing machine may be the culprit. Old washing machines often consume more energy due to excessive load or faulty motors.  
Besides having smart features, modern washing machines are highly energy efficient, and you can quickly check their energy efficiency level through the energy label rating mentioned on their body. The energy label range for washing machines varies between A+++ and D, A+++ being the most energy efficient and D the most expensive to run.
6. A New Washing Machine Can Make Washing Easier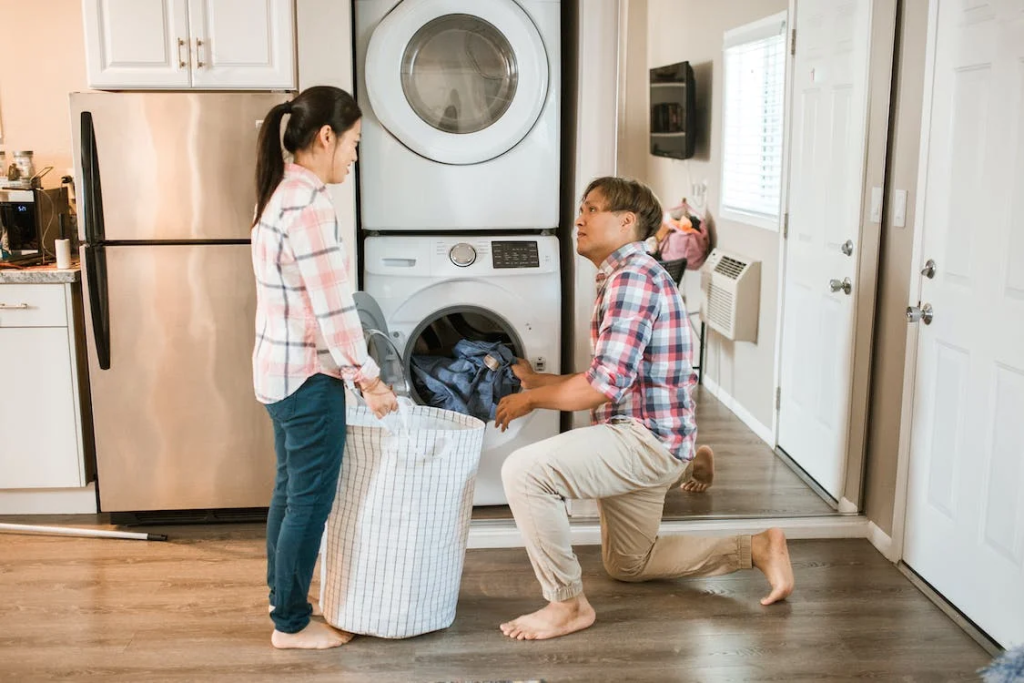 Nowadays, the advanced features of a washing machine can make your laundry work a breeze. Smart washing machines come with a host of unique features that minimize the need for human intervention and provide the best performance when washing your clothes and saving resources.
For example, you can remotely operate such feature-rich washing machines by connecting them to WiFi. So, you can easily start washing your clothes with a touch on your smartphone or tablet.
You will also get notifications when the cleaning is done. Such washing machines also come with automatic detergent dosing that automatically measures the right amount for the next laundry cycle. Such amazing features can save you a lot of time and effort.
7. A New Washing Machine Saves You A Lot Of Repair Costs
An old washing machine needs proper maintenance to run efficiently and do laundry regularly. Technicians who have expertise in handling old models are scarce. Moreover, the parts for your old washing machine are costly and not readily available.
Washing machine parts like the dryer have a limited life span and can stop working even when the washing machine is in working condition. Since the dryer and the washer must be compatible, you may have a tough time searching for the right parts. Therefore, it is better to invest in a new machine.
Final Words
Today's washing machines offer you the best and most updated features while saving you a lot of expenses. Compare models and bring home a brand-new washing machine today!